Customization
Each piece may be realised in natural wood tint, or with the colour of leather or fabric you select. We can also adapt the models we present to dimensions that suit you, so that they are a perfect fit with the requirements of your interior. There are also many other adjustments that could be envisaged (adding drawers, change of buttons, etc). Don't hesitate to tell us what you would like, and we will do all we can to respond.
Made to Order
We excel in this speciality. We can make you the most exceptional pieces you can imagine. Whether you already have an idea of the subject to be developed, or you are looking for a new source of inspiration, we will create the extraordinary piece that is missing from your interior. Here are a few representative examples of our interventions in some domains which are very different, but always outside the common run of things...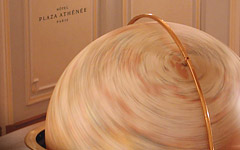 Client: Hotel Plaza Athénée
Place: Paris


World Globes
These two world map globes, entirely painted and lettered by hand, of an extraordinary size of 80cm in diameter were created for the famous Parisian palace hotel the Plaza Athénée, which was looking for original pieces to decorate the landings leading to their most beautiful rooms.

More...
Close...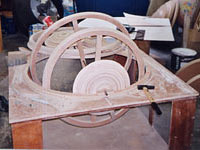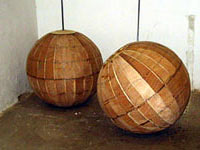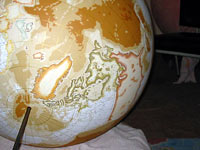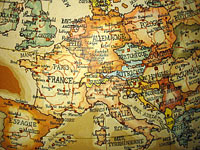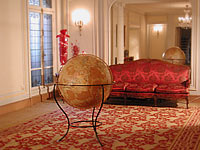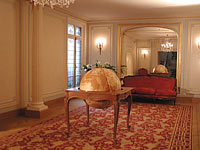 This is a kind of creation that nobody does any more today and which required more than six months of work in total. The two globes, made the old fashioned way, have been provided with two different bases. One is in cast iron of a very great finesse and the other is in superbly carved wood. The ecliptics are realised in brass and allow a double rotation of the globes on their axes. Great art.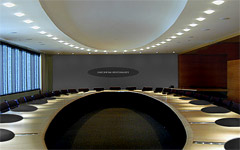 Client: Financière Monceau
Place: Paris


Council Table
Here is a typical example of an excellent collaboration between "Manufacture de Luxe" and a Swedish interior architecture company of great talent, ZBB Arkitektur. A very beautiful project by the architect, with beautiful ideas shared and an original realisation of a very high level.


More... Close...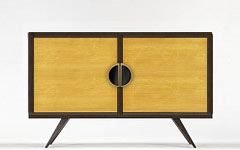 Client: Private individual
Lieu: London


Domino Cabinet
We particularly like this small piece because it began with a dream. A real dream. Its owner, a financier in London had a daydream about a piece of furniture that resembled a domino, and he found the solution to his problem in this piece of furniture. So we made his dream come true...

More... Close...

Client: Private individual
Lieu: Tokyo Ginza


Van Gogh Wardrobe
This Japanese client loves Van Gogh, as we do. "Almonds blossom" is without a doubt the most "Japanese" of Van Gogh's works. We chose that work together to decorate the doors of this immense wardrobe. Whole leather screening on Napoléon III tinted oak. Impressive.

More... Close...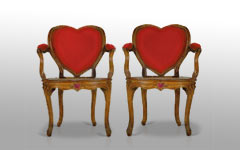 Client: Private individual
Place: Hollywood Hills


Hearts Cabriolets
We were inspired by an 18th century armchair to make these two charming cabriolets in the shape of hearts. They were offered by an actor we all know to his wife, who we also all know – but that's all we can say about them here...


More... Close...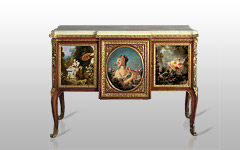 Client: Private individual
Place: Abu Dhabi


Fragonard Cabinet
This client, who has now become a faithful client, knew exactly what he wanted. We only had to make him happy with this very beautiful cabinet, richly worked with great finesse. A very exceptional piece.


More... Close...